"It's Friday, Friday, gotta get down on Friday. Everybody's lookin' forward to the weekend, weekend!" So I hate this song. Yet every Friday it is stuck in my head, thanks Rebecca Black for ruining the BEST day of the week with your wretched and catchy song. At least it ends with it being the weekend, so holla! Friday is literally my most favorite day of the week. You can still go out at night and have fun and still have the entire weekend to look forward to. Although, if I am being honest, most Fridays are spent on my couch. Hey, I'm getting older and my pups are cuddly to quite cuddly.
This Friday's post is brought to you by link ups with the ladies of H54F (
Katie's cup of tea blog
,
Brighton on a budget,
Meet @ the Barre
and
5 on a Friday
and Summer Weddings! I do not know about you but summers are always busy, full of fun and everyone and their brother getting married. This summer I have two, a friend and a cousin. That means I need two dresses. Typically I do not mind wearing the same dress twice if the audience is different, but the weddings are weeks apart so I cannot do that this time. Hence, shopping. I already have one dress but am on the lookout for another. What I noticed while scoping out dresses was there was a lot of grey and blue pastels as well as nude colors on dresses. They might have well have said "Meg, buy all of these please." Trust me, devil on my shoulder, I want to. But I have an Angel on my other shoulder, aka my wallet, says no.So I must choose. I tried to stay under $200, which is sometimes hard to do but you can do it. I scoured some of my favorite retailers including
Lulus
,
TopShop
,
Primrose Park
and
Banana Republic
. I was really loving the selection this season so be sure to check these out! Let me know which ones are your favorite as well!!
Next up: Bachelorette party looks, stay tuned!
one
/
two
/
three
/
four
/
five
/
six
/
seven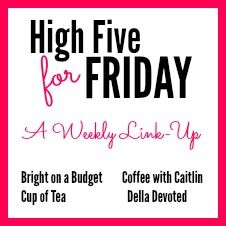 Katie's Cup of Tea blog
/
Meet @ the Barre
/
5 on a Friday