Happy Friday Y'all! Never thought I would be so glad for a Friday on a short week.The hard thing about a short week at my work is that I still basically have to fit in 5 days of work in 4 days. That being said, bring on the weekend! Ready to see some friends and party! Typically on Fridays I participate in the High Five for Friday link up. I have been doing this since it was hosted by
The Lauren Elizabeth blog.
Now it is hosted by a few fabulous ladies with a couple of rules. One is to post 5 fabulous things about your week. Normally I don't do that, I love rules but sometimes I don't haha. This week I shall follow the rules, with a little fun fashion at the end, so read all the way through!
#1. Coffee. Duh. This has been a savior for me all week. My sister-in-law, thankfully, brought up creamer to the cabin. I really hate black coffee and creamer is a necessity. On the way home I got Starbucks and I'm a happy girl.
#2. Minnesota Clothing. I have a love/hate relationship with my state. However, being that it is summertime and the weather is gorgeous I am leaning towards the love end and want to represent my state. I got this
'Sota Clothing
T-shirt in the mail about a week ago and want to live in it. I blogged about it on
Wednesday
so head over there to get the whole scoop.
#4. Alabama Shakes. This Saturday my dad and I are going to see the Alabama Shakes for the second time. The recently released their new album
Sound & Color
and I love them so much. The lead singer Brittany has the most craziest, awesome 60s, motown sounding voice. It's so powerful and unique. I saw them once before and they blew me away. I cannot wait to see them again, it's such a powerhouse show. Stay tuned for details on the Round Up!
#5. Cabin-ing. This Memorial Weekend we were at my in-laws cabin. We fished, we sunned, we grilled we had fun. I got a little sunburned and am still a bit red. But I don't even care! My pale, translucent skin needs color baby!! Please enjoy this picture of me staying with a bag of minnows, I think, while the loaded up the boats. My adorable nephew is standing in front of me. I
Fashion Extra! So I have been desperate for a pair of distress/ripped jeans for summer. I'm not typically a fan of disheveled clothing as I am ultimately a clean lines kind of person. I think I have been more influenced lately by the summer and a more relaxed look. I tend to do more wavy, less structured curls in my hair and more natural and less stark make up. This summer I want to bring that relaxed attitude to my fashion starting with jeans. I have tried on a couple pair around and none have fit quite right. Honestly, I am surprised at how much I am struggling to find a pair of distressed jeans in the store. I even asked a local blogger I love where she got her distressed jeans and she told me she bought them and created her own holes. As much as I love her confidence I don't trust myself enough not to mess up a decent pair of jeans. I'd rather pay full price for a pair of jeans already torn ;) I searched the web for the styles I loved the most. I tried to find the middle ground of distressed between "assaulted by Bigfoot" and "oh do I have a hole in my jeans?" I like a little distressed but not so much that they are falling apart. At the same time I don't want it to be barely there. I think I found a few that meet this criteria and are under $100, so friendly for most budgets.
Distress Denim
by
mcainmoss
featuring
distressed skinny jeans
one
/
two
/
three
/
four
/
five
/
six
/
seven
What do you think? Which pair would you buy?
Linking up again this week with these lovely ladies!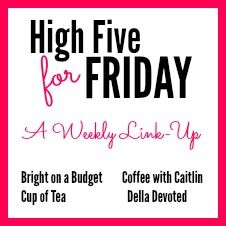 Meet @ the Barre
/
Katie's Cup of tea blog